News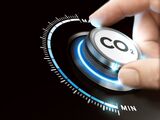 About us
Press Releases
24.09.2019
Power-to-X technology is ready for the step from the laboratory to reality - plant construction must now be driven forward. Synthetic fuels produced with this technology are a necessary building block for the comprehensive defossilisation of shipping.
24.07.2019
Mechanical engineering sees itself as responsible for finding new solutions to achieve the Paris climate targets. Power-to-X is a promising technology that is now ready for use in normal operation. Politicians, too, have now recognised the potential of converting green electricity.
23.05.2019
The technology roadmap must be filled with life quickly: The aim is the defossilisation of shipping. Federal Ministry of Economics supports the development of new technologies.
Marianne Ruppenhofer
Assistant to the Managing Director
(+49 69) 6603-1378
(+49 69) 6603-2378
marianne.ruppenhofer@vdma.org